From Simon Payn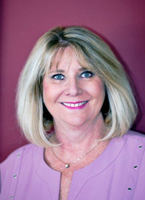 I'm delighted to welcome Mayna DiChiara to Ready to Go Newsletters to take charge of member support.
I think you're going to like Mayna!
She's spent a lot of her career in training, which means she has the expertise (and the patience!) to help you get the most out of your membership.
She actually enjoys learning new software, so she will love helping you out with any issues you have with your newsletters.
You can reach Mayna by phone (877-976-6368),
email
and - soon - by live chat.
Meanwhile, I'll still be available if you need extra help. Mayna can connect you with me.