Building your own marketing machine
Wednesday, September 10th, 2014 at 3:41 pm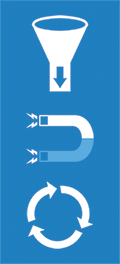 We often get clients asking us what else we have to offer.
So I got to thinking:
We can offer you lots of products and services…
BUT…
I don't want to just sell you more "stuff". I think you deserve better than that.
Instead, I want to show you how your newsletter can integrate into a complete marketing machine.
Not only will your newsletter become more effective, but it will make your entire marketing operation much more efficient.
I've put together a quick course, called "The 5 Big Mistakes Businesses Make With Their Marketing…and How to Fix Them." You'll get it by email - it will help you understand what I mean.
There's no charge for the course. It's just an education thing, although I will be telling you about what else we can offer you.
To get the course, just click this link:
https://www.readytogonewsletters.com/machine/
Thank you for your continued support,
Simon Payn
President
Ready to Go Newsletters
Filed under: Uncategorized
Like this post? Subscribe to my RSS feed and get loads more!